March 2nd, 2015
Here is a link to my latest fractal composition video.

It will show you in full detail the steps required in creating this or any other fractal art composition.
June 1st, 2014
Here's another free tool for the graphics professional.

Krita Desktop is a Free Painting Application that has been specifically designed for professional artist and special effects professional.

It supports a multitude of functions and some that you don't find in commercially available products.

Check it out.

IT'S FREE.

http://xzendor7.com/image-editing-drawing-software.php


May 22nd, 2014
I've created a new article that goes over how to build social backlinks with very little effort.

You looking to increase your search engine rankings, check out the article it should help you out.
May 21st, 2014
Visit my site for a download link to a new fractal generator called Fractorium which is blindly fast. It supports over 100 functions and functionality similar to what we see with Apophysis.

The application is 64bit and requires Windows 7 or above and a graphics card that supports OpenCL or CUDA (nVidia's GPU Programing Language).

If you been hindered in the past by the time it takes to generate fractals, then I suggest you check out this application; you'll be pleasantly surprised.
May 16th, 2013
Daz 3D Has Released Daz Studio 4.6 Pro, Get It While It's Hot And Don't Forget To Download The Daz Install Manager To Easily Install All Your Props, Textures And Characters.

If You've Had Problems Installing Daz Studio In The Past I Created A Step By Step Guide On My Website That I've Used To Install Daz Studio 4.6 Pro, Enabling Every To Show Up As It Should In The Program.

The Article Is Called Daz Studio 4.6 Pro Clean Install
August 23rd, 2012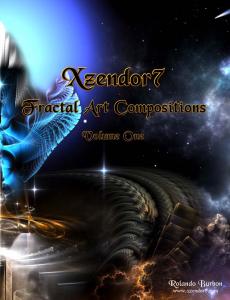 Hi Folks Just Published My First Paperback Book Over At Createspace

The Book Features 50 Of My Best Fractal Art Compositions

The Book Xzendor7 Fractal Art Compositions Is Available Via The Link.
August 17th, 2012
Daz Studio 4.5 Is Now Out And It Also Includes The Genesis Starter Essential.

It's A Large Download Weighing In At 670MB +

It Includes Both 32Bit And 64 Bit For Windows Users; And Of Course There Is A Mac Download For Mac Aficionado's
February 16th, 2012
How To Check If You Have Images Used Bu Others On The Internet

For Those That Want To Know How To Use Google Search Read This Article By Graham Matthews At ArtPromotivate.com

Article Title:
How To Check If Your Art Is Copied Or Stolen Online With Google Image Search: http://www.artpromotivate.com/2011/12/art-copied-stolen-google-image-search.html