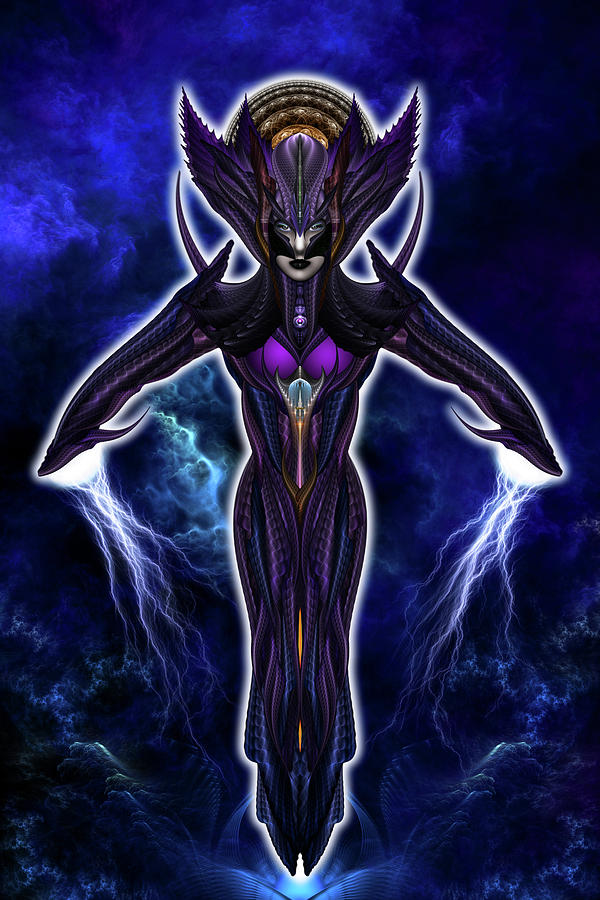 Title
Taidushan Empress Chinsisha Warrior Goddess Fractal Portrait
Medium
Digital Art - Digital Art
Description
Taidushan Empress Chinsisha (Warrior Goddess) is an extension of the Taidushan Empress Portrait fractal art composition I presented earlier.

With this fractal composition I duplicated the main fractal used in the headdress 70 times and used it to build an elaborate female bodysuit.

That seamlessly follows the pattern that I created for the headdress; while the intricate nature of the fractal creates a more complex look than there actually is.

Taidushan Empress Chinsisha uses 409 Layers, of which 178 are fractal elements, created with the Fractron 9000 & Apophysis 7.16 fractal generators; with assembly and post processing of the fractals was done with the Photo Elements 7 image editor.
Statistics
Viewed 821 Times - Last Visitor from New York, NY on 12/02/2022 at 11:40 AM